Run once a year in the summertime, the Edge to Edge Marathon follows an undulating course from the town of Tofino to the village of Ucluelet, the perfect marathon distance. You won't see the same scenery twice as you travel to your Ucluelet finish line.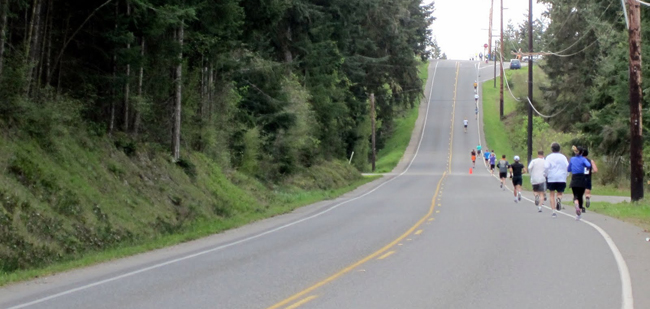 ---
For Solo Marathon Runners
The road between Tofino and Ucluelet is absolutely perfect for a marathon. With rolling hills and fresh ocean air, the scenery is spectacular as you wind your way down Vancouver Island's Western coastline.
We suggest you read Rumon Carter's full race course report before registering. The course is tough but beautiful. A truly rewarding experience for anyone hoping to test themselves against it.
---
The Edge to Edge Marathon Course
---
For Solo Half-Marathon Runners
This course will wind its way through the seaside village of Ucluelet with a portion of the course running on the spectacular Wild Pacific Trail! The trail is hard-packed and nicely graded with the most amazing views of the Pacific Ocean– absolutely breathtaking!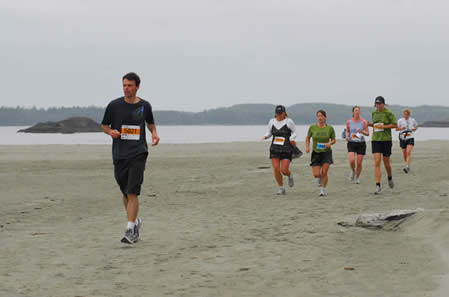 ---
For Teams
This Ekiden style relay is our most popular category. As a team of five, each person runs between 7-10km. It's a great way to spend a weekend with your running friends! Make a weekend out of it….rent a condo or camp, and enjoy a wonderful weekend with your team. The setting is nothing short of exceptional offering amazing views and adventures… relax and rest up for the run while enjoying the spectacular setting in good company!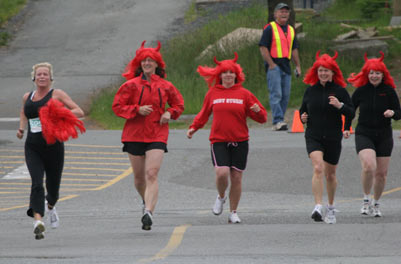 ---
For more Information on the Edge to Edge
Whether you're looking to compete, volunteer or simply watch all the action take place this Summer, the Edge to Edge official website has all the information you'll need. If you're registering, get in quick because places tend to fill up quickly as the event draws nearer. Good Luck!